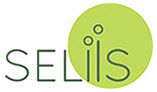 Towards a Shared European Logistics Intelligent Information Space
SELIS is aimed at delivering a 'platform for pan-European logistics applications' by:
Embracing a wide spectrum of logistics perspectives and creating a unifying operational and strategic business innovation agenda for pan European Green Logistics.
Establishing an exceptionally strong consortium of logistics stakeholders and ICT providers, that can leverage EU IP from over 40 projects so as to create proof of concept Common Communication and navigation platforms for pan-European logistics applications deployed in 8 living labs representing the principal logistics communities.
Establishing a research and innovation environment using the living labs to provide data than can be used for discovery of new insights that will enable continuous value creation supporting the large scale adoption of SELIS.
The Shared European Logistics Intelligent Information Space is a network of logistic communities' specific shared intelligent information spaces termed SELIS Community Nodes. SELIS Community Nodes are constructed by individual logistics communities to facilitate the next generation of collaborative, responsive and agile green transportation chains. SELIS Community Nodes link with their participants' existing systems through a secure infrastructure and provide shared information and tools for data acquisition and use, according to a 'cooperation agreement'.
Connected nodes, provide a distributed common communication and navigation platform for Pan European logistics applications. Each Node decides what information wishes to publish and what information wants to subscribe to. The SELIS Community Node concept represents the evolution of a longline of research in this area. The fundamental principle is that it provides a 'lightweight ICT structure' to enable information sharing for collaborative sustainable logistics for all at strategic and operational levels.
This project has reeived funding from the European Union's Horizon 2020 Resaerch and innovation Programme under the Grant Agreement No 690588
SmartLoc Project

ICONET Project
CONET's strategic goal is to establish a "cloud-based PI framework and platform", which builds upon these latter leading-edge technologies, in a pathway that integrates PI-driven capabilities, by means of an incremental and verifiable approach that exploits progress in digital and physical interconnectivity through open and public Application Programming Interfaces (APIs).
ICONET commences with the outside-in design of mutually beneficial PI business models for the principal supply chain actors creating the ICONET PI Framework and PI Hubs Plan (Objective 1).
The PI business models set the context, and lead to the formal requirements, specifications and design of the PI Control and Management Platform (Objective 2), with the aim to yield networking technologies in conjunction with infrastructure, middleware and application componentry, realising the ICONET concepts and capabilities, in the form of a demonstrable Proof of Concept (PoC).
The ICONET PoC will be deployed, tested, refined and extended in four industry-driven PI Living Labs (Objective 3), each focusing on one of four Key PI Capabilities (KIPC):
PI Hub, which refers to the capabilities of different hub types and the possible connections (topologies) to support optimised PI networks in which PI containers travel according to synchromodality principles, i.e. making use of the most suitable transport mode at the time, while taking into account the type of cargo, the available transport resources, optimisation criteria and SLAs, thereby setting up an interesting industry-supported use case where PI Hubs, PI Routing, PI Containers, etc., seamlessly mix with new Business Strategies and Models. PI movements between PI nodes include: from terminal to terminal within a PI hub; from terminal in one PI hub to terminal in another PI hub; between PI nodes (warehouses, distribution centres, others) in a PI corridor.
PI Corridor, which examines the transformation (modelling) of TEN-T corridors into IoT-enabled PI corridors, to support optimised movement of PI containers between two PI hubs and the broader PI network.
e-Commerce Fulfilment as a Service, which explores the impact of the PI on e-commerce fulfilment models, since last-mile transport is an important aspect of the overall PI landscape. Redesigning last-mile distribution centres to fulfil PI hub roles and investigating the role of other forms of mobile or multirole last-mile hubs fall within this scope.
Warehousing as a Service, which investigates the role of the warehouse as a key PI node acting as a dynamic buffer for flow between other PI hubs, so as to increase throughput of hubs, reduce congestion, etc.
Finally, the Impact, Communication, Capacity Building and Commercialisation (Objective 4), taking over all project outputs, has the goal of delivering a feasibility study, market analyses and business plan in support of understanding and anticipating the broader dimensions to successful productisation and exploitation of ICONET's innovation, in turn laying the foundational steps for evolving the PoC towards a scalable, market-oriented enterprise offering. Four (4) patents are expected to be filed to protect freedom of usage and commercial exploitation of ICONET's results.
This project is funded from the European Union's Horizon 2020 research and innovation programme under grant agreement No 769119
The views expressed by the ICONET Consortium do not necessarily represent the views of the EU Commission/INEA.
The Consortium and the EU Commission/INEA are not responsible for any use that may be made of the information it contains